This article may include affiliate links, implying that I could earn a commission for transactions. As an Amazon Associate, I may earn from qualifying purchases made through these links. For additional details, please refer to my Privacy Policy page
Crafting The Ultimate Nashville Bash in 2023
Alright, ladies, it's time to round up your squad for our 2023 edition of Nashville bachelorette party ideas. Pack your finest outfits and lace up those cowboy boots. You see, we're getting you ready for the ultimate Nashville bachelorette party. Expect lots of music, a sprinkling of Southern charm, and plenty of activities that'll make an unforgettable weekend. There really is no place quite like Nashville, so if you're ready, let's get the party started!
Nashville Bachelorette Ideas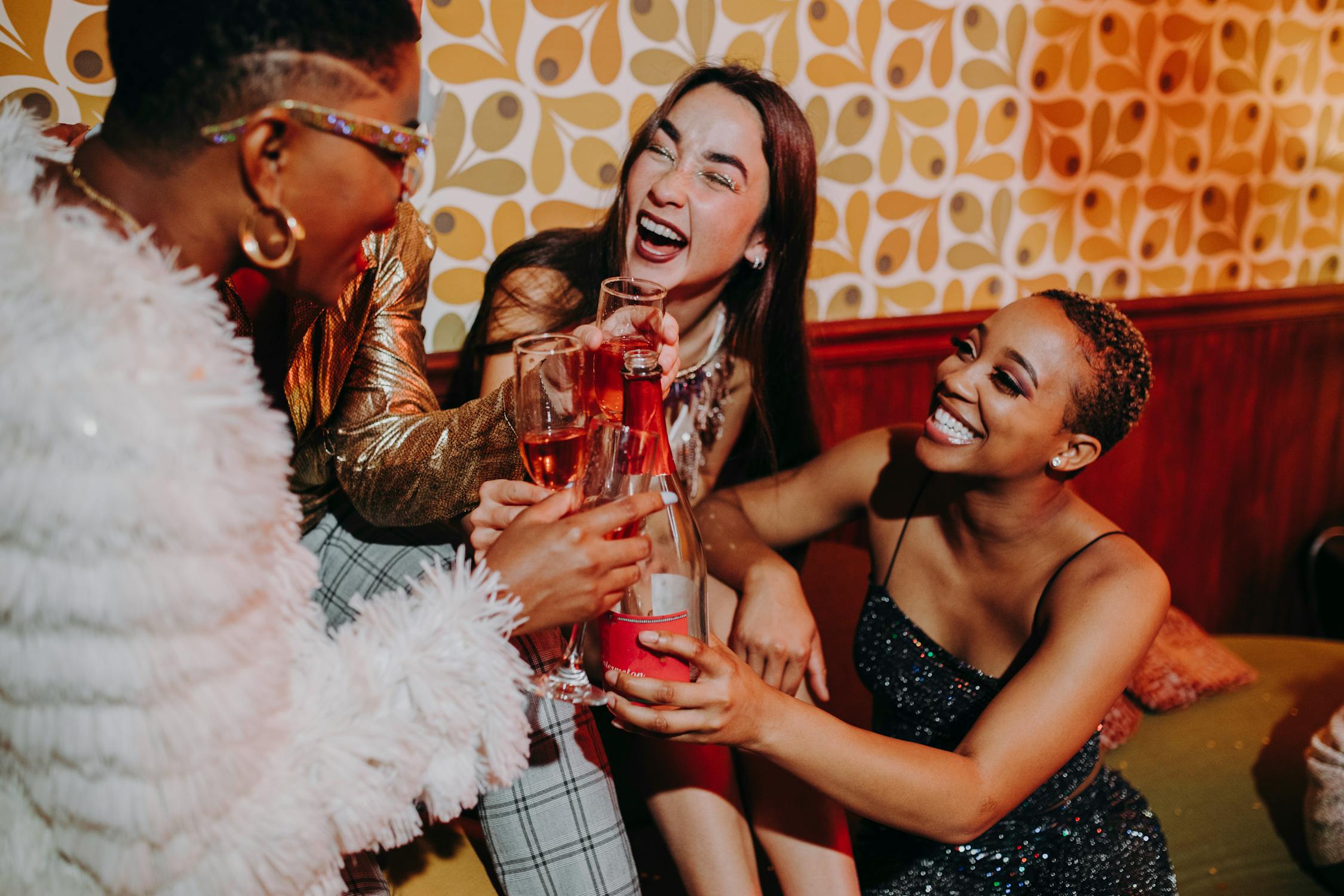 Nashville isn't just known for its music, but it's also quickly becoming the go-to destination for brides up and down the country. Why? Because it really does offer something for every kind of bride. From toe-tapping bars to mouth-watering eateries, scenic views, and a little history, Nashville has it all. And the best part about it is that it doesn't need to break the bank either. Check out our must Nashville bachelorette party ideas for 2023.
Transportation

Of course, before you get started, you're going to want to get around in style. And, guess what, you're in luck as Nashville has plenty of private transport options. Up first, we've got Eric Jones and Nashrover, who offer personalized transport that guarantees you'll arrive on time and in style. You could even ask the driver to stop off at one of the city's best-loved rooftop bars!
Tours

If that doesn't float your boat, or you're perhaps looking for something really fun, the Big Green Tractor Tours definitely will. Not just your typical transport. This company offers a Nashville experience that you won't forget. Think open-air, fun music, and memories to last a lifetime. Oh, and incredible picture opportunities.
Event Planning

Every bride deserves a super special bach party, right? So what better way to celebrate your favorite gal than with a tailored event? From theme ideas to venue bookings, Little Ms. Runaround will take care of every little detail, so all that's left for you to do is sit back and enjoy your drink.
Bachelorette Activities

Pedal Taverns: Picture it now, you're pedaling around the city, surrounded by your favorite pals, drinks in hand, and maybe even a little karaoke. Does it get any better than this? We think not.

Upstage Nashville: Who said being a diva was such a bad thing? Upstage Nashville allows your bride to release her inner country superstar in a private karaoke booth. Of course, don't forget your cowboy hats for this one. Order some drinks, close the door, and get ready to belt out some of the best-loved country tunes.

Nashville Paddle Co: Whether you want to blow away last night's cobwebs or perhaps your bride prefers to be surrounded by nature, Nashville Paddle Co is a great choice. Embrace the great outdoors with an expert-led paddle-boarding session. And don't worry if you'd prefer to sit out as there are plenty of grassy banks and seating to find a quiet spot by.

Ranch Hands at the Nashville Palace: Come on, we had to include some country music and dance in our list of Nashville bachelorette activities! Get those boots ready and head to the Ranch Hands for the best Nashville party of your life with their famous cowboylesque show!

Big Drag Bus: A drag show on wheels? Yes, please. Think glitz, glam, and a whole lot of sass!

Sandbar: If your bride wants to escape the hustle and bustle of some of Nashville's busy bars, then why not head to this little slice of sand in the middle of the city? Yep, you really read that right.

Swimply Pool Rental: Ladies, you only get one chance when it comes to planning the best bach party, so make it count and rent a private pool for your very own splashy pool party.

Foods and Drinks to Savor

In between all your partying, you're going to need somewhere to refuel. And, as luck may have it, Nashville is firmly putting itself on America's foodie map. Whatever your budget, and whatever your taste, there are plenty of places to dig into.
Donut Distillery: For the perfect hangover pick-me-up, it's got to be Donut Distillery. Choose from original and classic or some mini-donut pieces and sweeten up your day.

Assembly Food Hall: Stop trying to please a group of people with a range of tastes and just head here. Inside, you'll find an eclectic mix of cuisines sure to please everyone around the table.

Hampton Social: Inspired by long days by the beach, Hampton Social is the perfect place to unwind and relax with your besties. They even offer day parties, one of which is Rosé Day. Where do we sign up?

Hot Chicken: Hot Chicken serves up Nashville's iconic recipe, including our favorites Hattie B's, Bolton's, Princes, and Party Fowl.

Biscuit Love: After a full-on evening, where better to begin your day than at Biscuit Love? Enjoy a hearty breakfast washed down with coffee. Trust us when we say that those fluffy biscuits are worth every calorie.

Arrington Vineyard: This place will impress the bride and your Insta followers. Think crisp wine surrounded by rolling hills and your besties. Where better to toast the bride's new chapter?

Skull's Rainbow Room: This venue offers a fine dining experience with a dash of history and a sprinkle of jazz. You only have to read our blog to discover why so many people are raving about it.

Miranda Lambert's Casa Rosa: Split over four floors and bringing a taste of Texas to Nashville, Casa Rosa offers pink vibes, country tunes, and some delicious food.

The Ultimate Bachelorette Destination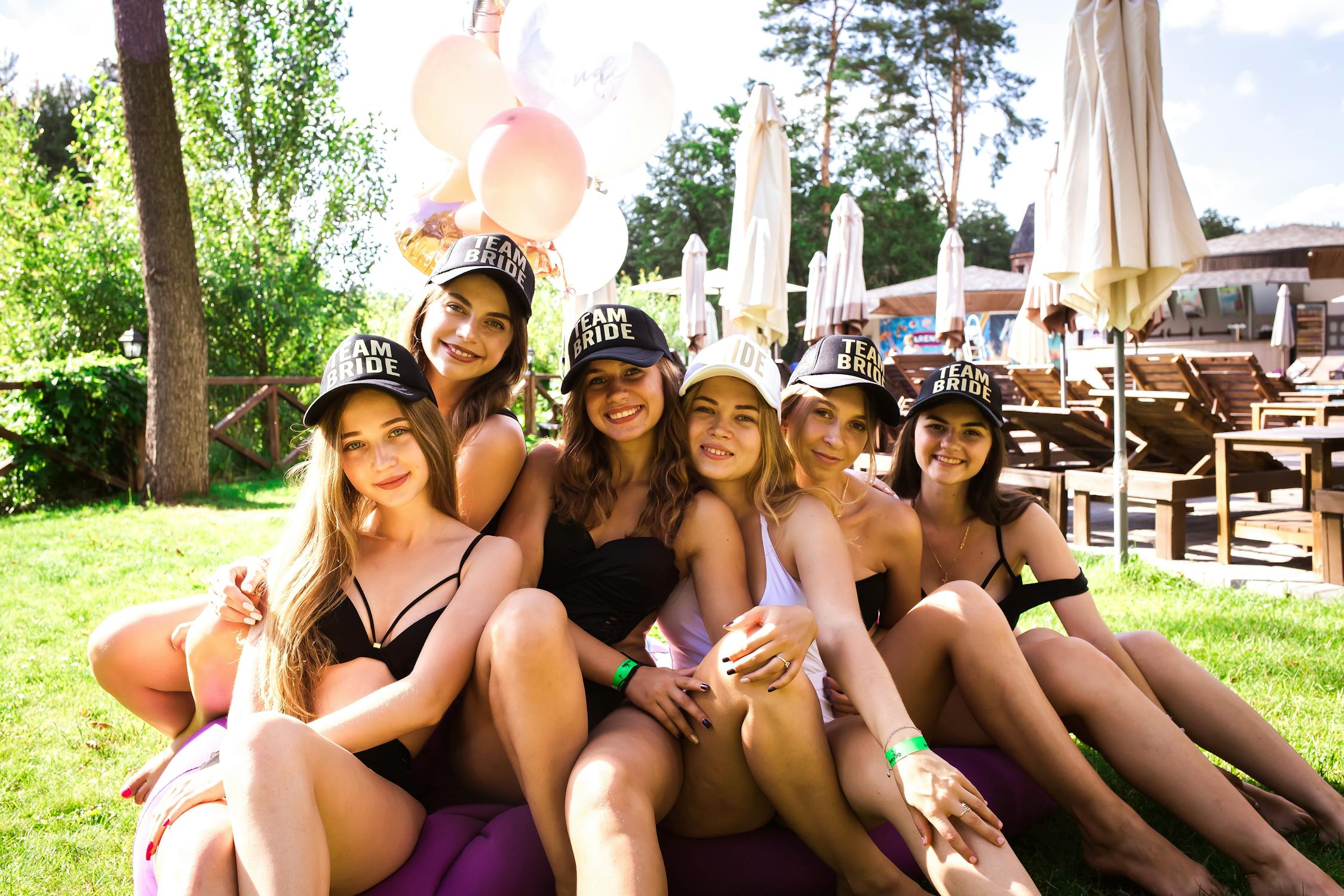 Nashville truly possesses all the elements required for the ultimate bachelorette celebration. Our curated array of Nashville bachelorette party ideas for the year 2023 promises to transform your trip into an unforgettable and unparalleled experience. Prepare for the most remarkable and unforgettable journey ever!
And even better, if you're looking for somewhere to crash after all the fun, we have just the thing. So, what are you waiting for?
What are your favorite bach spots in 2023?