This article may include affiliate links, implying that I could earn a commission for transactions. As an Amazon Associate, I may earn from qualifying purchases made through these links. For additional details, please refer to my Privacy Policy page
Strolling Through Music City Safely

Find yourself asking, is Nashville walkable? We might be biased, but Nashville is one of the greatest cities in America, and it's not just a place to drive through, but it's a city to be experienced on foot. Even better, there are lots of neighborhoods in Nashville that are safe and pedestrian friendly. But where to start? Allow us to walk you through some of the safest and most walkable areas in the city. And we'll even offer some insider knowledge on the best things to do.
Safe Neighborhoods in Nashville
Whether you're after some local history to bring to life, are in search of an upcoming music venue to tap your toes at, or simply want to experience some of the eateries and cafes that are firmly putting Nashville on the map, there's plenty to see and do here. What's more, every step offers a glimpse into the city's soul. So join us as we reveal our favorite areas for pedestrians and unveil the true treasures of Nashville.
1. 12 South
Brimming with character and a firm favorite with gen z, 12 South perfectly captures the essence of Nashville's contemporary creative scene. Expect wall art, craft coffee shops, and a buzzing atmosphere well into the night. One of the best things you can do in 12 South is simply wander along the streets. Pop into boutiques like Imogene and Willie and refuel in artisanal coffee spots like Frothy Monkey. A quick search online and you'll find a map of the area's vibrant murals, too, which is a great way to spend a morning. Then, why not escape the hustle and bustle of city life and head to Sevier Park's green spaces?
2. The Gulch
An upscale neighborhood famous for its five-star hotels, luxury boutiques, and award-winning restaurants, the Gulch is the perfect place to spot celebs. Again, there are a few murals to seek out and snap away at. But a trip here also demands a trip to Biscuit Love, a breakfast experience you won't want to pass up. It might be downtown, but this area of Nashville exudes modernity. And, if music you're into, head to The Station Inn or the Mercy Lounge for a range of artists and musicians. Like Oysters? Check out Marsh House for happy hour.
3. East Nashville
It's indie, chic and it's where the vibes are at. Yep, we're talking about East Nashville— home to local eateries, art galleries, and vintage stores. Again, this is a popular area with Nashville's younger visitors, but it still promises plenty to see and do for all ages. Even better, the mix of food available is something quite spectacular. From vegan spots to amazing burger joints to our favorite new sandwich shop Fat Belly Pretzel, you definitely won't go hungry. For a little retail therapy, it's got to be The Hip Zipper for one-of-a-kind finds and treasures. And, of course, this is the Music City, remember, so if you're in town for some tunes, Five Points offers a pulsing and bohemian beat.
4. Germantown
This might be Nashville's oldest suburb, but it definitely hasn't been left behind. Although the streets still retain a 19th-century charm, with Victorian buildings and brick sidewalks lining the way, plenty of modern entrepreneurs have flocked to the area, opening up incredible eateries, shops, and entertainment venues that keep this little slice of history alive. One thing that does deserve a place on your list of things to do here is the Nashville Farmers Market which bustles with life and offers everything from organic veggies and home-baked goods to handcrafted jewelry.
5. Hillsboro Village
It might be adjacent to the university area, but this neighborhood in Nashville perfectly blends academic life and urban charm and is a popular choice for all ages. Of course, as with any university area, you can expect fantastic restaurants and bars open until the early hours. But this village is also home to indie establishments like the Belcourt Theater, which is a great place to catch upcoming and artsy films. And if you do enjoy a night out that your college self would be proud of, the Pancake Pantry offers a hearty breakfast that'll have you coming back for more.
6. Green Hills
Favored amongst Nashville's celebrities, Green Hills offers a taste of luxury in the south. Expect a little posh and a lot of vibrant. Along the streets, you'll find The Mall, which houses upscale brands like Louis Vuitton. Plus, if you're hungry after all of that spending, there are plenty of fine dining options, including one of our favorites, The Bluebird Cafe, which serves up delicious food and live music. Also, don't forget about Greenhouse Bar for a botanical experience. Of course, this is the Music City, after all!
7. Downtown Nashville
What's a trip to Nashville without a trip to the heartbeat of the city? Downtown Nashville is where it's at with the iconic Broadway strip, the Riverfront Park, and of course, the Country Music Hall of Fame. Each is iconic and the perfect place to stroll and explore, whatever you're looking for in your trip to Southern Tennessee, you're sure to find it here.
8. Belmont
Another university town, but again one of the best neighborhoods in Nashville, Belmont has a welcoming community day and night. Belmont University is one of the most beautifully designed campuses that we have ever seen. Dive into local artisan shops, try to catch a live street performance, and don't forget to marvel at the Belmont Mansion, which was previously home to one of the wealthiest ladies in the country.
9. Edgehill Village
Last but not least is Edgehill Village— a small but mighty area that radiates with cultural charm and is one of the best neighborhoods to stay in Nashville. Here, you'll find individual boutiques selling a range of clothing and accessories, and there are also music stores where you can pick up the perfect album. Not just that, but diverse eateries and historic music recording spots make this village a fantastic walking experience through Nashville's past and present. It also has one of our favorite new restaurants, Sadies, which is American fare influenced by Mediterranean flavors in a hip & casual environment.
A Must-Visit Trip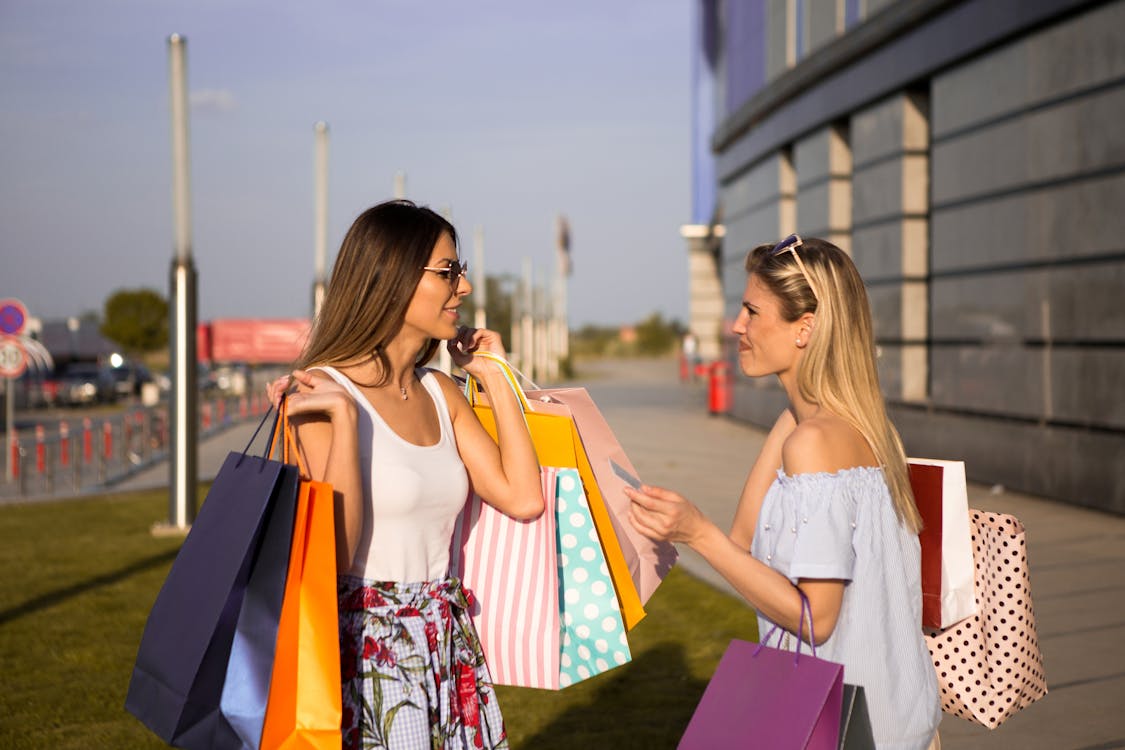 So, there you have it. Nashville might be a city, but at the heart of it lies an experience. Every district has its own charm and characters, and each tells a one-of-a-kind story. What's more, it's a city that can be enjoyed on foot and is best explored without a map!
What's your favorite walkable Nashville neighborhood? Comment below